The Northern Health School Board are appointed by the Minister of Education, rather than elected as in most state schools. The Board functions in the same way as a regular school board with monthly meetings where policy and strategic decisions are made.
Unless otherwise stated, meetings are held at University of Otago House, Level 6, 385 Queen Street, Auckland at 3pm.
| | |
| --- | --- |
| Meeting Dates | Ratified Minutes |
| 18 February | February 2021 |
| 18 March | March 2021 |
| 8 April - Auckland North & Wilson | April 2021 |
| 20 May | May 2021 |
| 17 June - Auckland South | |
| July - No Meeting | |
| 18/19 August - Kaitaia & Whangarei | |
| 16 September | |
| 28 October | |
| 18 November | |
| 9 December | |
| School closes 14 December | |
June 2021 School Board Newsletter
Tēnā koutou, e te whānau o Northern Health School
New Deputy Principal
Earlier this year Abbey Honey joined our schools Executive Leadership Team as a new Deputy Principal.  Abbey has worked for Northern Health School for 10 years based in our Tauranga Unit as our Curriculum Leader.  We take great pleasure in welcoming Abbey to her new role.
School Growth
Our schools roll has increased most years, however this year we are seeing a more rapid rise in enrollments in most of our units.  It is important for us to review the needs of our school, our staff and community and to continue establishing and strengthening relationships as we continue to grow.  The introduction of Abbey Honey as a new Deputy Principal based in our Tauranga unit will provide additional leadership as we continue to move forward.
Covid Immunisation
Our staff are well on track for receiving their Covid Vaccinations with some units already fully vaccinated.  As our teachers and staff work within hospital settings or with students who are unwell it is important that our staff are doing all they can to keep their school community safe.
School Board looking to co-opt board member
Applications close 5pm Friday 4 June 2021
The Board is seeking to maintain a well-rounded team. We are currently seeking interest from people who have knowledge, skills and experience in understanding the needs of Pasifika students.
In addition to this knowledge, the following experience would be helpful however it is not expected that every member will have all these skills:
an understanding of school governance systems and structures
an interest and/or experience in one of the regional health schools
be forward thinking, embrace innovation, and be receptive to new ideas
have strategic thinking skills, a willingness to ask challenging questions, and assimilate and analyse information
have excellent communication and relationship skills and work effectively in a team
have good organisational skills and the time to commit to the task
have good judgement and problem-solving skills
have other specific skills, including experience or knowledge in the areas of:

Law
Health/Mental Health
Social sector
Education
If you have an interest in being considered for co-option to the Northern Health School Board, please complete the below form and forward with your Curriculum Vitae to:
The Board Chair
Northern Health School
Email: admin@nhs.school.nz
Phone: 09 520 3531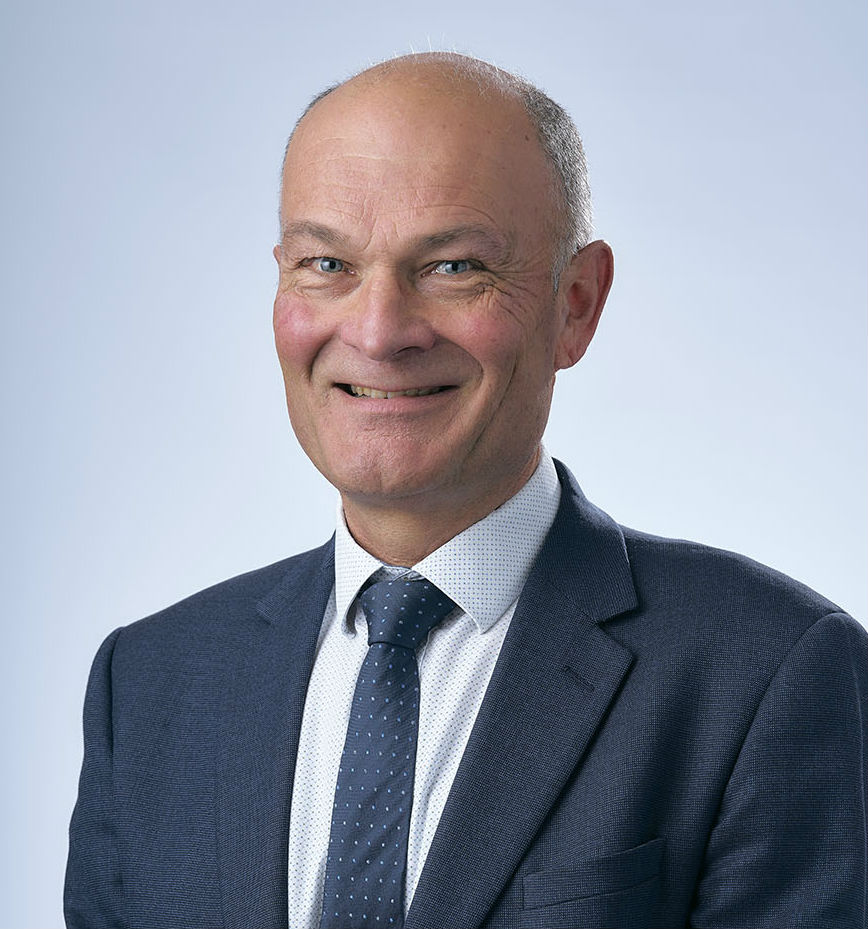 Richard Winder
Principal
Richard is currently the principal of the Northern Health School and he has a background in primary education and a Masters degree in Education Administration.
He has a strong interest in learning, pedagogy and building the capacity of teachers. To this end he has presented locally and internationally in the area of education for students with chronic illness. He is currently secretary of HELP, an Australasian association for educators, parents and other professionals working in this area and part of the team responsible for the Continuity in Education Journal.
Martin Smith
Chairperson
Martin is the father of a past Northern Health School student who has benefited considerably from the very high standards of integrated education, care and support provided by the Northern Health School staff.
He has been a School Board Trustee previously, chaired a vocational Training Academy for a number of years, lead the graduate recruitment programme for a consulting company, and been a member of and chaired a national youth organisation, water industry representative association, and private asset owning Boards. As a Civil Engineer and past-General Manager Martin has also worked in the infrastructure utility sector.
Martin is well aware of the fantastically diverse place New Zealand is becoming, and the need to be inclusive and agile. Martin believes this is especially important within Northern Health School so that students and teachers are able to achieve and deliver at education levels tailored to individual development and success. This will allow them to be the very best they can be in their future lives.
Tracy Grieve
Staff Representative
Tracy is the staff representative elected by staff to sit on the School Board.
She has worked at Northern Health School since 2017 in the schools' regional head office in Auckland looking after IT & assisting in the finance department. Tracy enjoys this varied and interesting role and is honoured to help support our staff, the students and our school community as a staff member and as a Board member.
Prior to working for the Northern Health School, Tracy worked for Auckland Council for ten years in the Harbourmaster's Office.
Margi Watson
Margi trained as a nurse and worked in both hospital and school settings. She now focuses her work on good governance in both local government and the education sector. Margi has been an elected member at Auckland Council for 9 years with a focus on community, sport and rec, ecological restoration and better open spaces. She sits on other school boards and is also a member of the Portage Licensing Trust.
Agnes Wong
Agnes brings a unique perspective to the board, combining knowledge from public health, community engagement and youth development practices. She has over ten years of experience in both New Zealand and the UK, working with diverse communities, young people and volunteers, all with the underlying purpose of improving people's health and wellbeing.
Agnes has a strong interest in creating human-centred solutions. With a youth development background centred in the emergency services (fire & ambulance), she is experienced in project and stakeholder engagement, problem solving, leadership and emergency readiness and management.
She is a former member of Auckland Council's Youth Advisory Panel and Ministry of Youth Development Northern Region Youth Advisory Group. Whilst serving on the Council's Youth Advisory Panel, in 2014 she founded the Albert-Eden Youth Board.
Currently working in the Health Improvement Team at Auckland Regional Public Health Service, Agnes focuses  on Workplace Wellbeing.  She holds a Bachelor of Health Science, Bachelor of Arts in Sociology, and a Postgraduate Diploma in Business in Health Management from the University of Auckland.
Joanne Walker
Joanne has worked in a variety of roles in schools across New Zealand, including teaching (primary & secondary); itinerant teacher of deaf children; psychologist; lecturer; Professional Learning and Development facilitator (Inclusive Practice, Learning Support); Head of Initial Teacher Education, UNITEC. In addition, she has been Project Director for five specialist teacher education programmes and National Director of the Resource Teachers Learning and Behaviour (RTLB) programme. Her research involves senior leaders, teachers, students and their families across a range of educational settings (urban & rural, early childhood, primary, secondary, special & mainstream schools).
Joanne has a positive and practical inquiry approach, working alongside schools to help them understand the ways in which their current school systems and classroom practices can be strengthened to improve the engagement and achievement of all students, especially those with additional needs.
She is currently working as a critical friend for two Ministry of Education funded Teacher-led Innovation Fund (TLIF) projects and is the schools' facilitator and researcher for six Auckland schools for the Better Start Literacy Approach project.
Lorraine Taogaga
Tēnā koutou katoa.
He whakatauki tēnei: "Poipoia te kākano, kia puawai" "Nurture the seed and it will blossom."
Lorraine is a co-opted Māori representative on the Board of Trustees of the Northern Health School.
Lorraine is of Ngātiwhatua ki Kaipara, Te Rarawa, Tainui and Western Samoan descent. She is a registered teacher and has a combined experience in both Primary and Secondary education of twenty-two years. Lorraine has a strong interest in Māori bi-lingual education, inequality in education and critical pedagogy. Decolonisation methodology, Restorative Justice and Indigenous Theology are research interests. The Northern Health School is currently formulating, a Tiriti o Waitangi (Treaty of Waitangi) policy. I am excited to be serving on this Board to participate in its formation.  Lorraine is a professional teaching fellow with positions at Laidlaw College, Te Wānanga Amorangi and Carey Baptist College, Te Whare Oranga, Auckland. She holds a Bachelor of Education and Teaching Diploma. She currently teaches te reo Māori to Education students at Laidlaw College and a compulsory Te Ao Māori paper at Carey Baptist College. A Bachelor of Laws Degree from the University of Auckland and a Master of Theology from Laidlaw College, Auckland.